If God were right here, looking through the window to my soul, what would He say? What would He see? Would He see all the wonderful things about it. The love, the emotion, the way I am when I'm happy? Would He see the bitterness, the anger, hatred, impurity, greediness, laziness, selfishness? Would He see the loneliness, the sadness, the turmoil, the grief, the hurt, the pain? I wonder if He saw any of that, if it is in there, what He would think. How would He feel? So many times I stop to think. Is He really out there? What's He doing? Does He know I'm here. I look up into the big thing we call "the sky." Sometimes I think I can see Him. He's either winking at me or smiling. Is he really pleased with me? What am I supposed to do? Maybe he'll send me a sign, like he used to in the old days, if it's true. Sometimes, I guess, I pray. Maybe to pass a test. To get out of trouble. For my family to get along. For my friends to get well. Just to be happy. Sometimes it seems like there's a response, whether right a way or some time down the road. Well, I don't know, hopefully I'll find out sooner than later.

In Return...
My dear little one, I'm right here all the time. I see all & I know all, I give you my word to tell you this. To let you know how I feel about you.The good & the bad, I see it all. It's the bad that distances you from me, but I always allow you situations & times to reach out to me & seek me. I want to give you a hope & a future. I want you to prosper. This is why I've come so far, to be near to you. To run the wind through your hair. To shine my sun on your face. I love you, more than what's humanly conceivable. I love you so much that my only son I sent down to earth to become a man. One of you. He was The example of the relationship I want you to have with me. I sent him through torture & death, so that we, me & you, you & I, may have the same kind of relationship. I love you so very much. Do you know this. Have you heard me? I am!

Powered by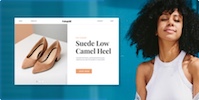 Create your own unique website with customizable templates.